Ways & Means is produced by Carol Jackson and Alison Jones of the Sanford School of Public Policy at Duke University.
Season 8 – Climate Solutions Series
Our host this season is journalist Simran Sethi. Designated one of the top eight women saving the planet by Marie Claire, Sethi has written for outlets including The New York Times, The Washington Post, National Geographic, Smithsonian, Guernica and The Guardian. She is the author of Bread, Wine, Chocolate: The Slow Loss of Foods We Love —named one of the best food books of 2016 by Smithsonian — about the loss of biodiversity in food and agriculture told through bread, wine, chocolate, coffee and beer. She has served as host of NPR's podcast Life Kit and is the creator of the podcast The Slow Melt, which was named Editor's Choice for Best Food Podcast by SAVEUR.
Producers: Carol Jackson, Alison Jones, Kirsten Khire with Jack Maples. Duke students Akshay Gokul and Joy Liu are contributors.
Season 7 – The Arc of Justice Series
Season 7 of Ways & Means was produced by the team behind the Debugger podcast, and hosted by Bob Sullivan. Bob is a veteran journalist and the author of five books including two New York Times best sellers. He has won a Peabody award among other honors. In addition to Debugger, he co-hosts the podcast / audio documentary "Breach" and hosts AARP's The Perfect Scam podcast.
Season 6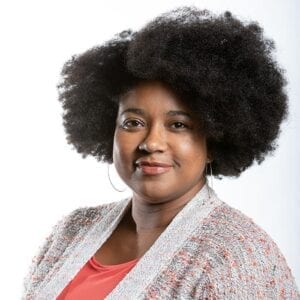 Season 6 host Lindsay Foster Thomas is a multi-platform journalist and audio storyteller. During production of this series, Lindsay was Content Director for North Carolina Public Radio (WUNC). In 2022 Lindsay was named Vice President of WNYC Studios. Previously Lindsay was part of the national production team at WAMU in Washington that launched NPR's 1A with Joshua Johnson.
Producers: Carol Jackson, Alison Jones, Malu Frasson Nori, Candace Manriquez Wrenn, Stacia Brown, Matthew Majsak (Duke student)
Seasons 1-5
Host Emily Hanford is a senior correspondent covering education for APM Reports, the documentary and investigative reporting unit of American Public Media. Emily has worked in public media for more than two decades as a reporter, producer, editor and program host.
Producers: Carol Jackson, Karen Kemp, Alison Jones, Hunter Stark.